ABOUT US
Paunchy Elephant is a family-owned and operated company and yes, we love sweets! While our menu is packed with deliciously sweet dessert and even a few savory sauce options, we are dedicated to providing quality ingredient and environmentally conscious interpretations of popular food and beverage items.
​

Near the tiny end of the food production spectrum, all of our products are made and packaged in small batches, by hand, in a customized commercial kitchen. Every effort is made to not add anything to our products that you wouldn't add in your own home kitchen. What does that mean to you? No artificial colors, flavors, excessive salt, extreme amounts of sugar, or preservatives. Only the good stuff!
​
In addition to being certified organic, Paunchy Elephant is a social purpose corporation and a certified B-Corporation. What that means to you is that we use our business as a 'force for good'. In addition to transparency, we believe in using our platform to help solve social, economic, and environmental issues.
Look for us in the refrigerated section of your local grocery store. Say hello if you see us at charitable events in your area. Can't find us? Just ask!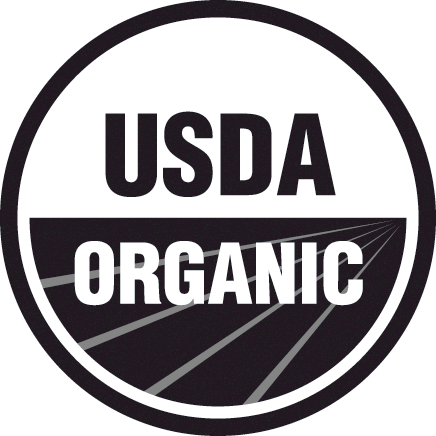 Tamyra McKay
​
FOUNDER & HEAD ELEPHANT
Having studied biochemistry at the University of Washington, the transition from classroom and theory-on-paper beliefs to real-life curiosity was not itself difficult. Over time, our Founder developed a passion for public health and the role that balanced consumption of safe, clean, and quality food products plays in overall health and everyday life. ​

From a habit of middle-of-the-night baking and an after-college determination to find the right diet for herself, Tamyra created Paunchy Elephant. Today, the company not only produces specialty items near and dear to our founder's heart, but encourages community involvement and promotion of overall physical health, balance, and awareness through partnerships with local businesses and charitable organizations.
​
The name of our company and 'trunk-up' elephant logo are an homage to Tamyra's parents, who've long collected elephant artwork. Her way of saluting them for their patience and unwavering support throughout her pursuit of a soul-rewarding career...​ The word paunchy means pot-bellied and is both a physical description of the logo and an expression of customer experiences after happily consuming our products.
Wanda McKay
​
CO-FOUNDER, MOTHER TO ALL, & BBQ GODDESS​
With several years of public education experience under her belt and an equal amount of skill from cooking for a large family over the years, Wanda is the reason Paunchy Elephant came to be.
​
Her 30 year old barbecue sauce recipe was the first product to bear the Paunchy Elephant name and continues to be one of our top-selling items to date. Created from scratch, not only the barbecue sauce, but many of our dessert menu items now taste of her inspiration, dedication to family, and continued reinforcement of responsibility to self first.
In-Store Demo Team
​
Andrew McKay
​
Our Sales & Marketing Manager plays an integral part helping introduce products when they become available in new retail store locations. At demonstrations, you're sure to not only be able to view product packaging, learn about how Paunchy Elephant came to be, but quite possibly meet Andrew or one of the other members of our founding family.
​
----------------------------------------------------------
Why Do Demos???
​
Demos are our chance to allow customers to place faces and personalities with our products. We believe that the people and agendas behind businesses are just as important as the products they sell. Happy employees, like satisfied customers, are the best promotion. These combined opportunities for tasting and asking questions are handled by a small, dedicated group of professionals that Paunchy Elephant is honored to have represent our brand.
Culinary Services Team
​​Intros coming soon!